and 3 placemats are completely done.
Just 3.
I still have 5 more to go. 1 is quilted, just needs binding. The other 4 - NOT.EVEN.CUT.YET. sigh. Mom might be getting a set of 4 this summer, with another set next summer.
I realized why I hate them so. They take too much time. I'm an instant gratification kind of gal.
I forced myself to continue work on them this weekend because I'd be damned if I was going to let my cute 4th of July dress for Ally never materialize. So I spent 4 hours yesterday quilting and binding.
Then I spent 2.5 hours and made the most adorable halter style dress for Ally. Still not totally great at fabrics - but I'm pretty sure this is a single knit from JoAnn's that I got on clearance months ago. I had never sewed a knit before, but I made sure to have the proper needle and used my walking foot and had no issues at all.
Ooh and I figured out what was wrong with the
previous dress
. If I bothered to actually measure her, I'd would have realized that her chest measurement falls right at a size 4 (22"). I cut a 7 - her RTW size. Ooops. I had previously traced off all of the views, so I had to alter the halter top so that it would be a size 5 (since she's right at the measurement for a size 4) up top blending down to the 7 for length.
2.5 hours = completed dress & sense of accomplishment.
someone was a tad bit tired this morning and not in the mood to model
12+ hours = You've got to be kidding me I'm not even 1/2 way done yet?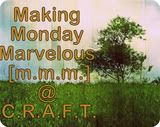 ***edited to add pics***
Sorry no pics yet. I took some of Ally in the dress this morning, then realized as I drove to work that my USB cable for my phone is at home, not work. I'll post them tonight.